This week's Etsy Tuesday post is in honor of the Bag End Silver Locket necklace I ordered a few weeks ago from the
Enchanted Leaves
store on Etsy. It came in the mail promptly, it's well-made, and I absolutely love it! I wear it several times a week, and I've developed this awful habit of clicking the locket open and closed when I am thinking. I've gotten so many compliments on it already! Thank you, Nedda and Aaron! You can also visit them at
enchantedleaves.com
!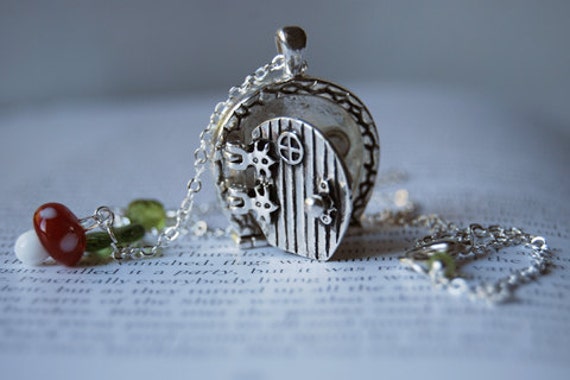 $24.95 USD







Now, onto the traditional Etsy Tuesday round-up!
The first thing that caught my eye is this set of posters. It might be because I have been decorating my new apartment for the past week, or it might be my natural love of minimalist designs, but I wish I had these posters instead of my set of three LotR movie posters! They're made by Marcus, of the shop
Posterinspired
AND I WOULD PUT THEM RIGHT OVER MY BED. Sigh.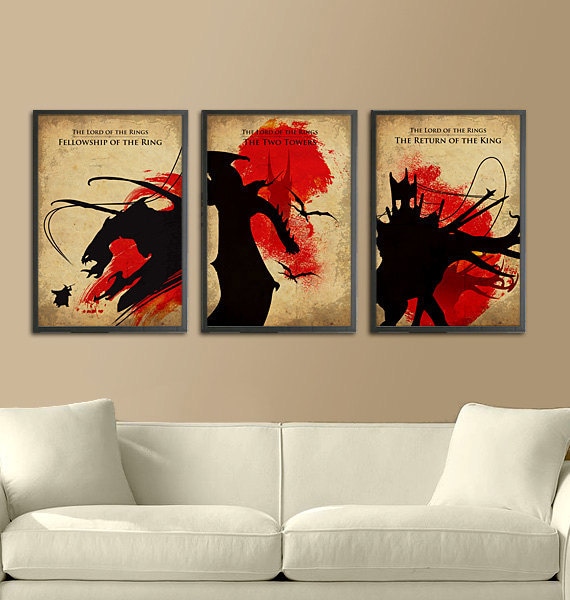 $40.00 USD
This next product made me laugh out loud--literally. I'm considering getting one for my car as soon as I get my paycheck (whenever it decides to come). It's pretty inexpensive, and I couple probably put it places other than my car if the fancy struck me (the description mentions laptops). It was made by animevinyl, owner of the shop of
the same name
.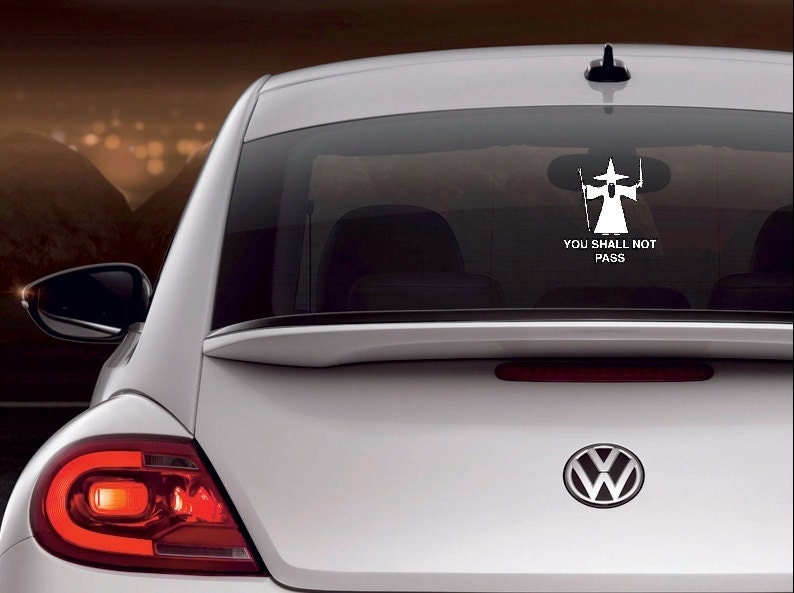 $8.00 USD
I was actually going to buy this next item, until I got to my apartment and realized the walls are finished with a tactile design--so it just wouldn't work. I was going to hang my three LotR posters under it. It was going to look completely awesome. Trust me. This, along with plenty of other awesome decals, is made by Tressa M. Hopkinson of the shop
Classic Design Wall Art.
Seriously, I'm crushed that I can't put this up in my apartment.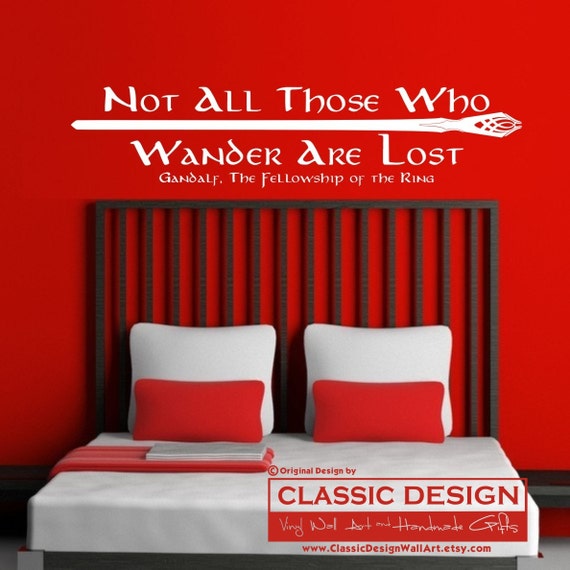 $29.00 USD
This next one may be cheating a little--it's a Hobbit quote, not a Lord of the Rings quote--but I had to include it. This is my second favorite dragon quote, after Daenerys Targaryen's "He was no dragon. Fire cannot kill a dragon." It may be my next purchase for myself: it's a nice touch of geek to wear when I'm teaching. It's made by Carla Ekman, owner of the shop
Cobweb Corner
.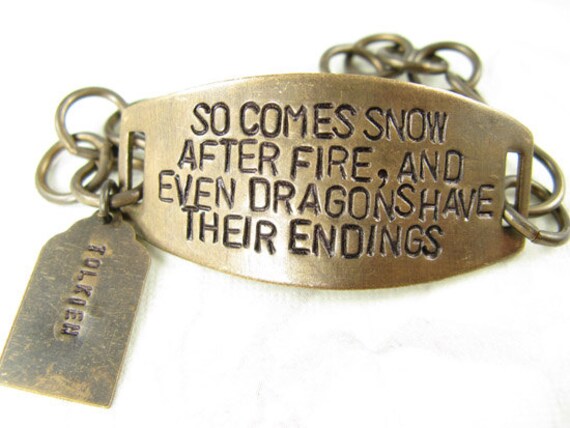 $24.95 USD
That's all for today, everyone! Tomorrow I am going to write a reflection on Red Dead Redemption, which I just finished on Sunday. It's not a review because, face it, the game's over two years old. I'm also hoping to see ParaNorman this weekend, and I'll review that too. Also, I will hopefully post a DIY or tutorial this weekend. But first, there will be my reflections on "Grand Theft Horse" (Thanks,
Yahtzee
).