Today's Etsy Tuesday is a look into incredible steampunk jewelry. It was inspired by the first necklace in this list: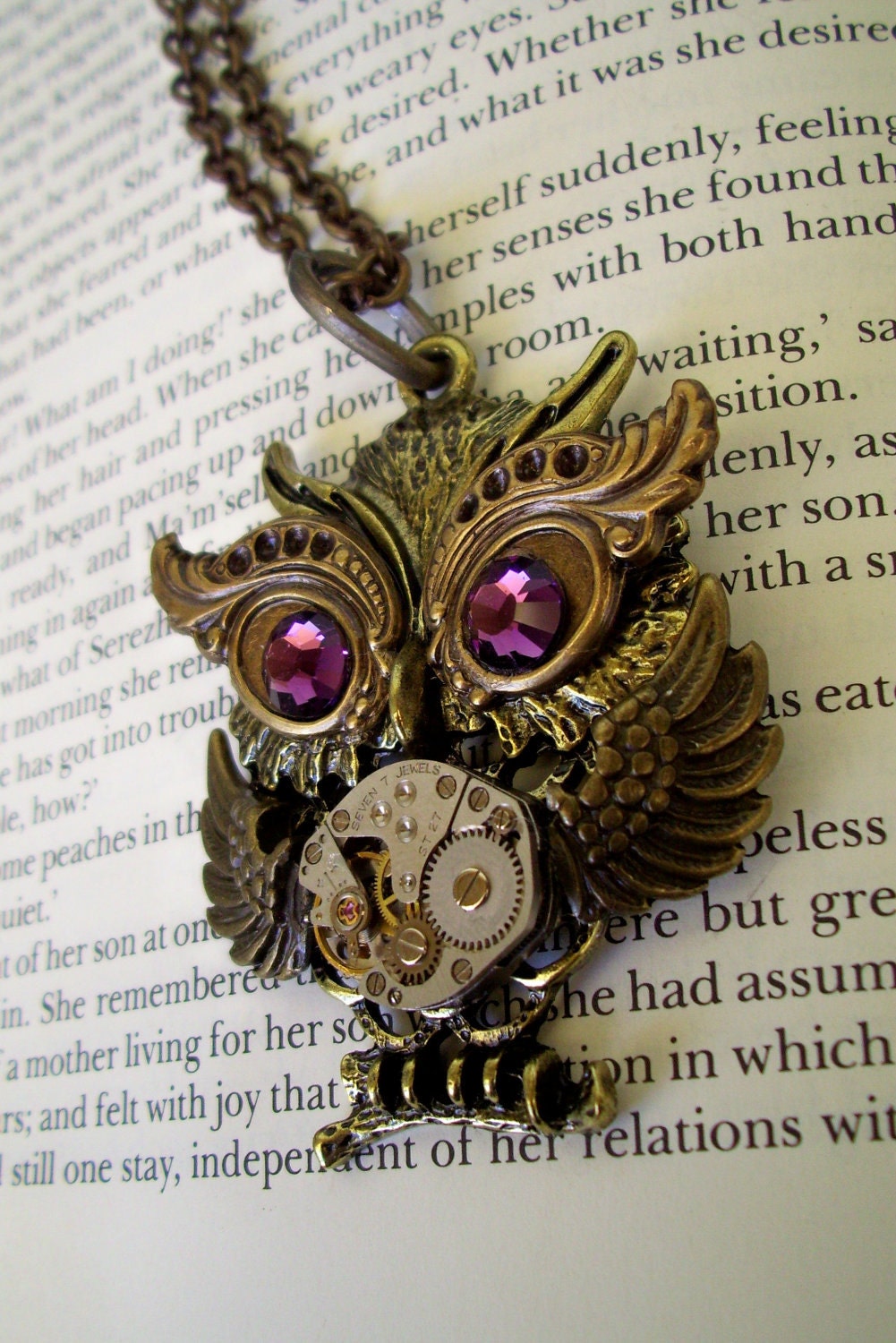 $28.00 USD
This is a pendant by one of my favorite steampunk jewelry-makers on Etsy--Friston Ho'okano, who runs the shop
DesignsByFriston
. I love the jewel eyes, and the watch parts on the stomach. Overall, it's a beautiful piece.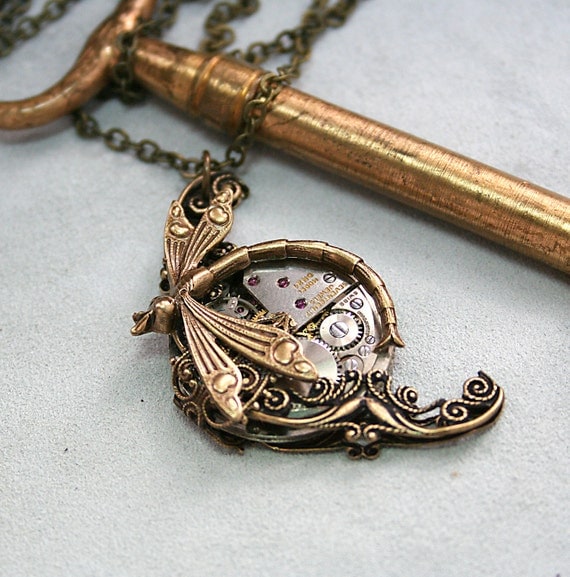 $59.99 USD
The store
DesignsBloom
, run by Byrdldy, has jewelry which is a fabulous mixture of insect and steampunk--something I didn't realize I enjoyed until I saw its first pieces. This is my favorite, though there are pendants based on butterflies, snails, and other creepy-crawlies which really shouldn't be this pretty.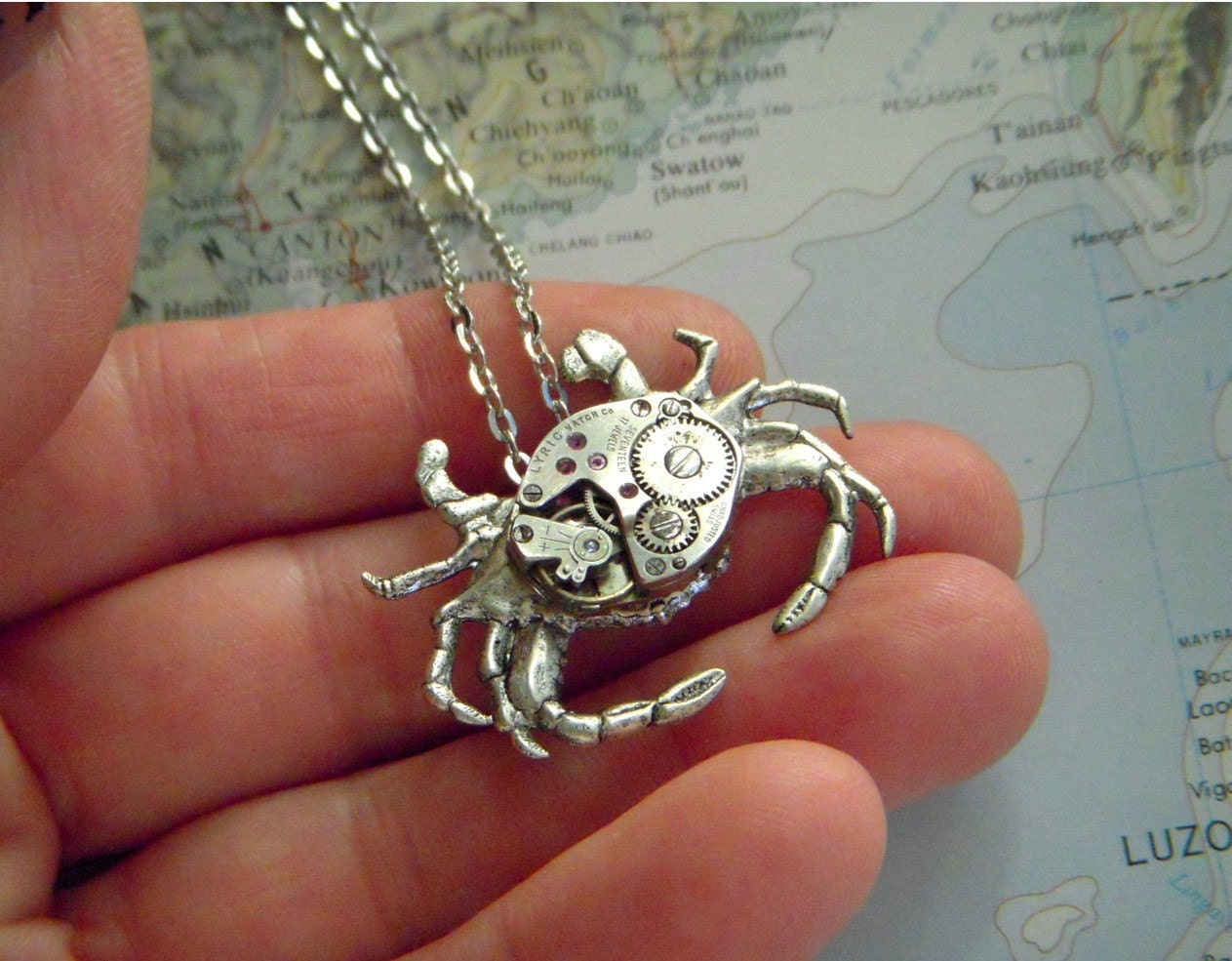 $55.00 USD
Speaking of things that shouldn't be this pretty (or adorable), I love this little crab necklace made by
CosmicFirely
, who runs a shop of the same name. One of the reasons I like it so much is that it's in silver--a metal I prefer to gold and brass, which characterizes steampunk. I think the silver makes it look more all-purpose, while still keeping it steampunky.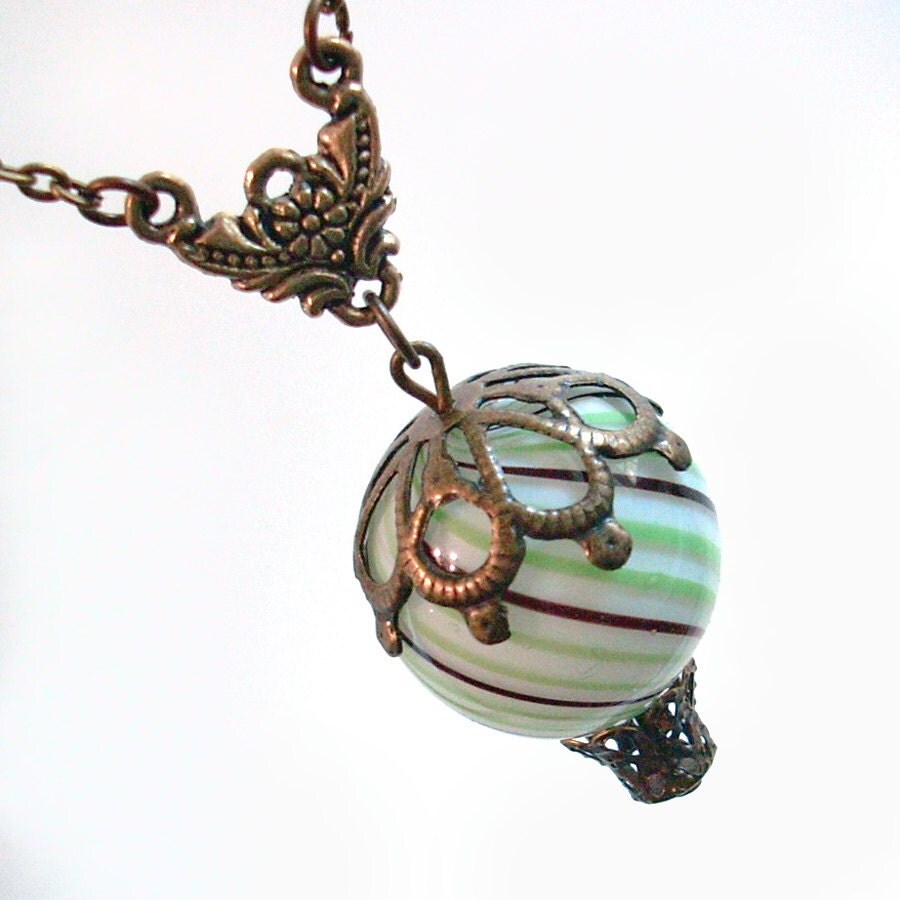 $38.00 USD
While some people may not think that hot air balloons are steampunk, I do--and certainly when crafted like the pendent above, and placed in that setting. I also love the green and purple balloon in contrast to the brass metal. Very pretty, and sold in the store
TrashAndTrinkets
run by Gypsy Trading Company.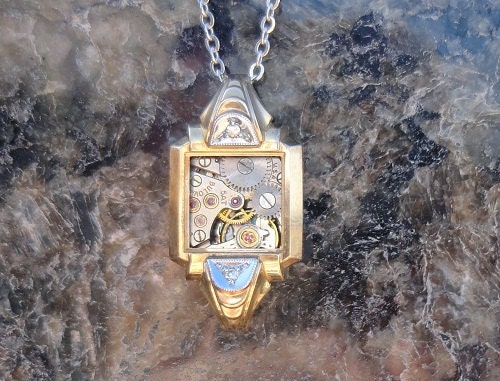 $35.00 USD
The final piece on this list is a pendant made of watch parts. My favotire part of it is how tiny and detailed it is--the whole pendant is about as tall as a quarter. It's a beautiful little piece, and appropriate for all situations. It's made by Daria, who runs the shop
Cultural Diversion
.