I've been marathoning the Lizzie Bennet Diaries all day. I haven't watched the show before, but I am loving it! So this week's Etsy Tuesday is about themed on classic (or quasi-classic) books!
The first classic book I ever read was Dracula (which you might not count as a classic, but I do). I was one dark fourth grader. Of course, a fair amount of the book went over my head, but I still enjoyed it the first time I read it. Thus, my first pick for this week's Etsy Tuesday--
a Dracula book purse
! I love book purses, and this one come from the aptly named
BookPurses
store. I really like the handles, and the cover is awesome.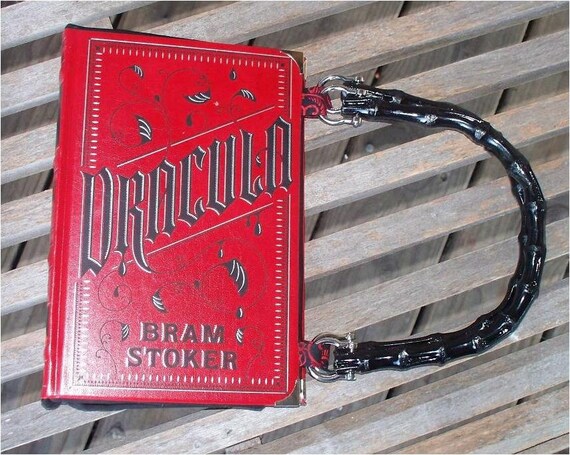 $46.00 USD
This little necklace is cute, and priced really reasonably. Considering the success of
Sherlock
, I know a lot of you out there would be interested in a
Sherlock Holmes book-cover necklace
. It's a nice, simple little piece that I would love to own. It's sold in the
The Gothic Geekery
store, which has other options in books, as well.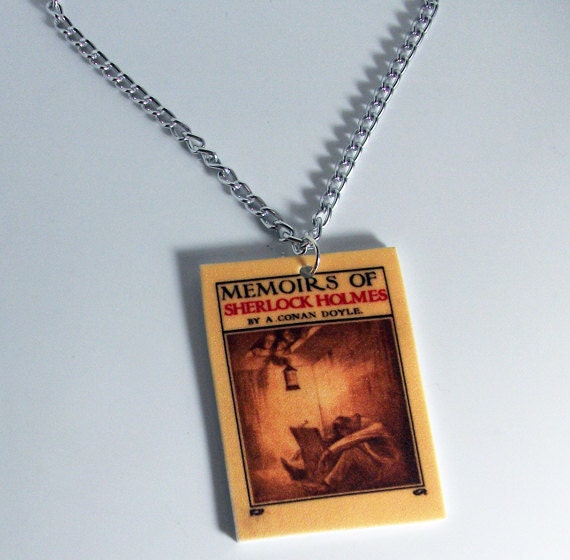 $18.00 USD
Something that I like the idea of if the alteration of books (see the book purse above). I try not to think to much about what happened to the pages and the stories, though. It hurts my heart a bit. But the products are really, really cool. This
iPhone charging dock
is really cool, and I enjoy the color scheme. I'm not sure it was actually a copy of The Tale of Two Cities (I remember it being much shorter), but that might be better. I means that a book wasn't gored. The piece is sold at the
Uncommon and Nice
shop.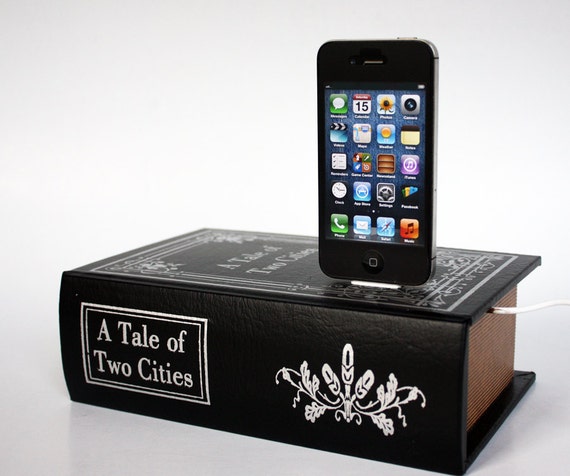 $47.00 USD
This last piece is a Peter Pan print on an
aged page from the book
. I have seen a lot of artwork on book pages in my travels on Etsy, but I think this is my favorite. It's simple, but it still looks classy. You can also still read the text, which is important to me. The
Circle Wall Art
shop had a lot of other really great prints and decals.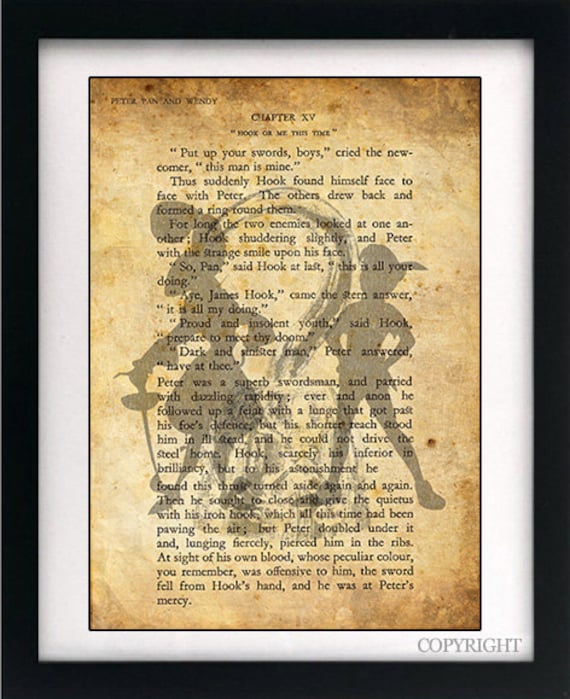 $21.21 USD
See you all later this week! I'm doing a review of the barcade I visited for my 25th birthday party, and maybe showing you all what i have in my Etsy shop so far--if I finish these crafts in time!