The purchase that inspired today's Etsy Tuesday isn't from Etsy, but the website certainly has a lot of amazing Legend of Zelda-inspired pieces. Earlier today (after my paycheck was direct-deposited), I bought a
Small Key necklace
from
Fangamer
. Here's a picture. They also have a
Boss Key necklace
, which I also wanted, but I wanted the antique finish and they were out of stock. Here's a picture of what I purchased:
$17.00 USD
I was introduced to Fangamer by Kaitlin Stewart, who runs the
PwnLove
instagram account. She's on a quest to wear a geek-inspired outfit every day for a year, ad has already made it this far! As well as showing her outfits for the day, Kaitlin also shows a lot of cool geek-clothing and accessories that you can buy! (So do it, like I did).
Anyway, on to Etsy!
The first piece isn't available right now, but you can pre-order it for May. I actually had a difficult time choosing which of the magical arrows I should feature--the site has all three available in necklace form, and a variety as earrings. I went with the
light arrows
, though. They're the ones you can't save Hyrule without, after all. They look exactly like they do in the game, which makes my little geek heart squeal with glee. The shop,
MachtaNes
t, also has a cure Heart Piece necklace. From what I can tell, most of the pieces are constructed with polymer clay, which allows them to sustain the look of the game.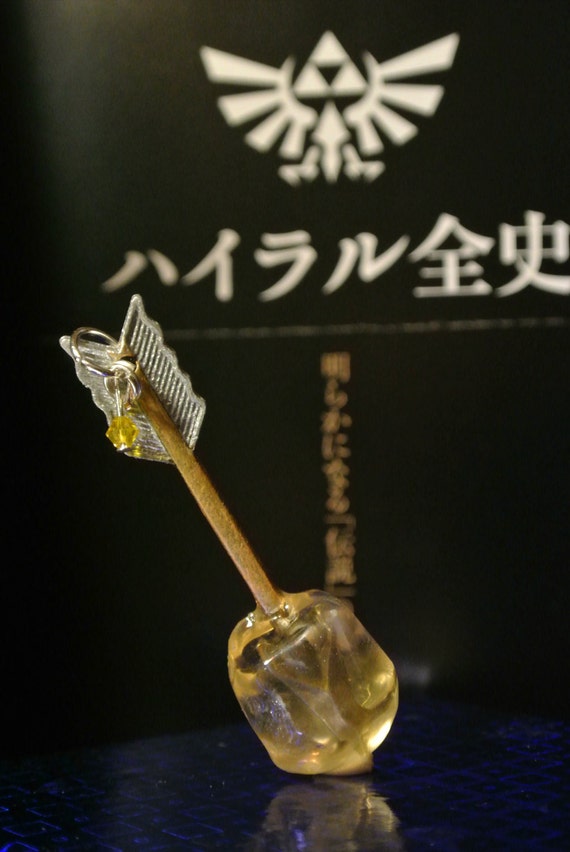 $13.00 USD
The next piece is a
necklace that features all three spiritual stones
from Ocarina of Time, as well as the Triforce. I like the construction of the necklace, as well as the theme.
TheUniqueVTBoutique
sells mostly Zelda-themed jewelry, all of which are really cool. They also have a set of
spiritual stone earrings
, which I also JUST. LOVE.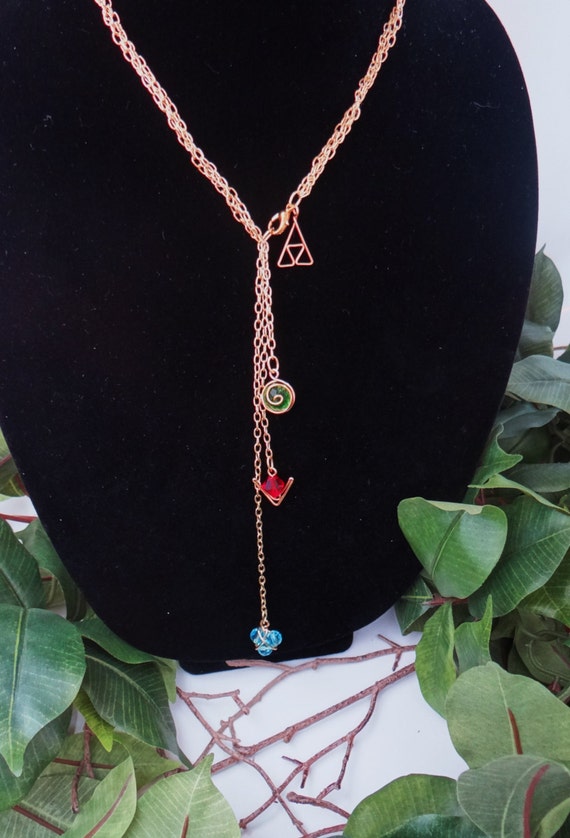 $40.00 USD
I think that these
Rupee Pouches
are just extremely adorable. Personally, I think they would be excellent for keeping polyhedral dice in, and also excellent at making all your gamer buddies jealous. They're sold by the shop R
edDragonPropDesign
, which focuses on cosplay props (so, really cool).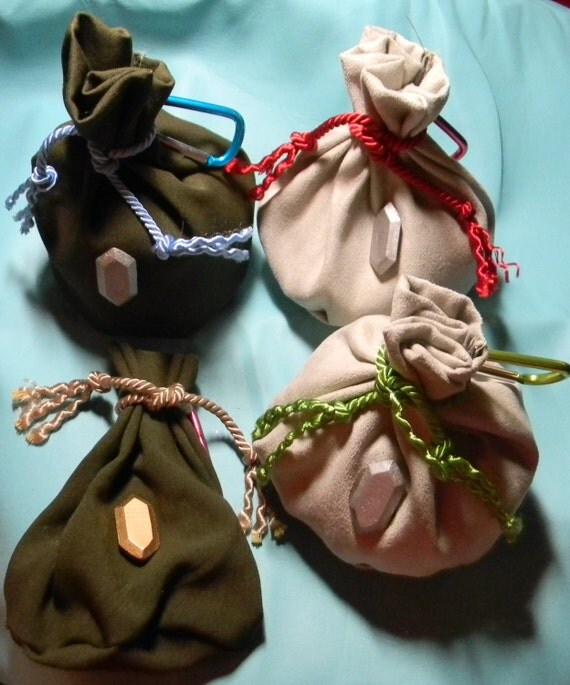 $23.00 USD
I also just bought this
The Legend of Zelda bumper sticker
, to put on the side of my new desktop. I'm really excited, mostly because I didn't like the case, with its touch of orange (I bought the gaming computer off of someone else, so it wasn't 100% what I wanted, but it was probably a quarter of what I would have cost me to construct it myself). (And, by construct it myself, I unabashedly mean make my boyfriend build it for me). But this complements the orange, while making it something I enjoy! So, yay!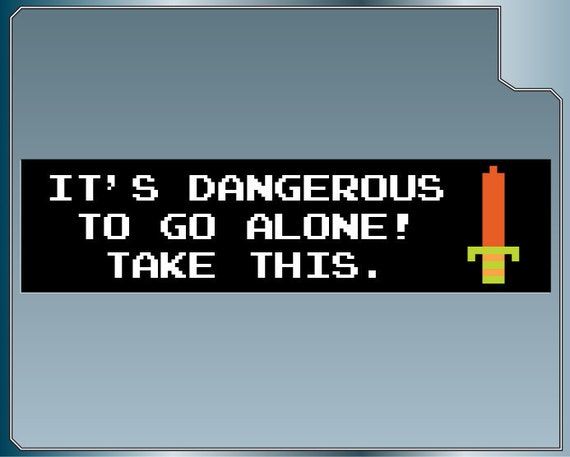 $4.00 USD
After clicking around the
DecalNinja
shop, I also bought this to go with it.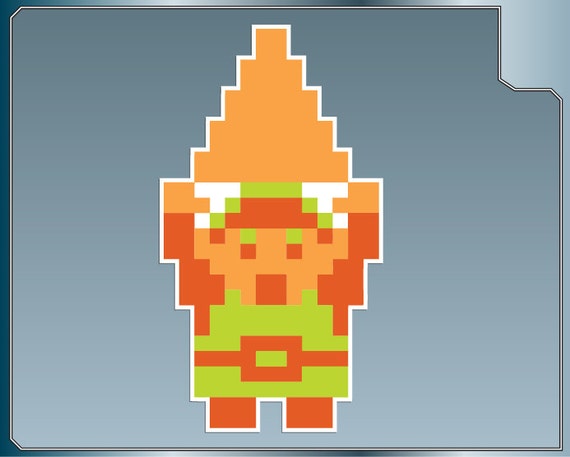 $5.00 USD
I will have the coolest desktop tower in the land.
As usual, I cannot resist something to put my alcohol in, especially if that something is blue. So, of course, I love these
Hylian wine glasses
. Most excellent. I also have difficulty resisting etched glass, so here we are. The
Illuminated Lion shop
is currently celebrating its 1000th sale, with 15% off all orders in April. So...here I go. buying more things. Of course. I was not made to be a poor grad student. (What, it comes in
TARDIS
?)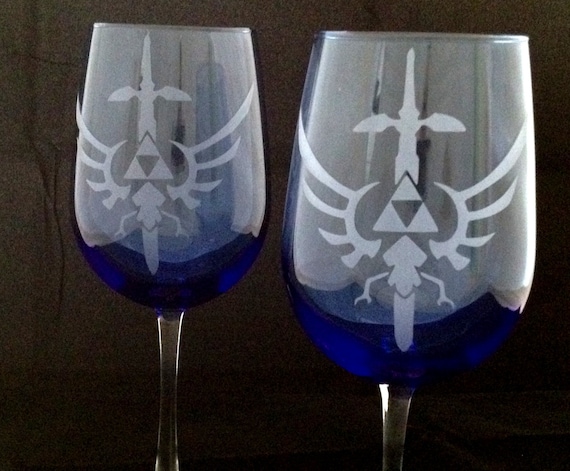 $30.00 USD
Finally,
Peregrine Studios
sells rings inscribed with the songs from Ocarina of Time. I have nothing to say to that but SHUT UP AND TAKE MY MONEY.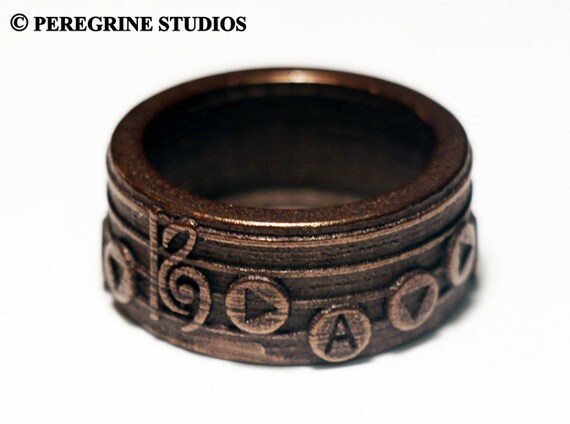 $59.99 USD
Speaking of The Legend of Zelda, I'm going to marathon play* Ocarina of Time, with daily updates here and live Tweeting. Depending on how long it takes me to play OoT, I will tackle Majora's Mask, as well. So keep an eye out for this spectacular event starting when the semester ends (Roughly, May 14th)!
*By marathon play, I mean spending all my free time playing. Not skipping work or bed. I wish I could, but I just spent tons of money making this Etsy Tuesday, so...