I know it's almost Wednesday (and it is Wednesday for some of you), but here is today's trip around
etsy.com
. Coming off the news from yesterday about Urban's maybe-slip-up, here's some handmade Trek gear for your home and yourself.
Coasters
Jason Barfield of the shop
jb2designs
has several excellent sets of Star Trek coasters, along with many other geeky goodness themed coasters. Here are my two favorites: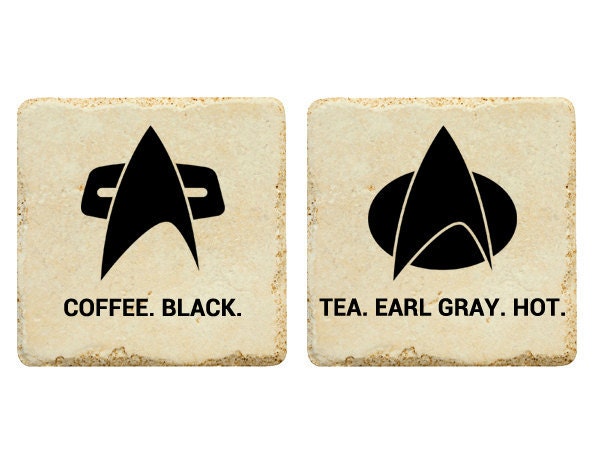 And also: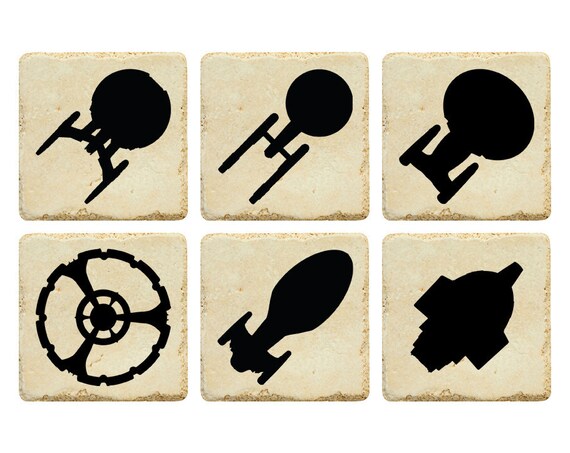 I'm moving into a new apartment next month--maybe I should buy a few sets (and, in my opinion, so should everyone else! The shop also carries coasters based off of Game of Thrones, Doctor Who, and Harry Potter--among other things.)
Poster
Andrew Heath's shop
AndrewHeath
sells minimalist geeky posters. This would look great in my bedroom, and I'm eyeing a Ghostbusters one for my boyfriend.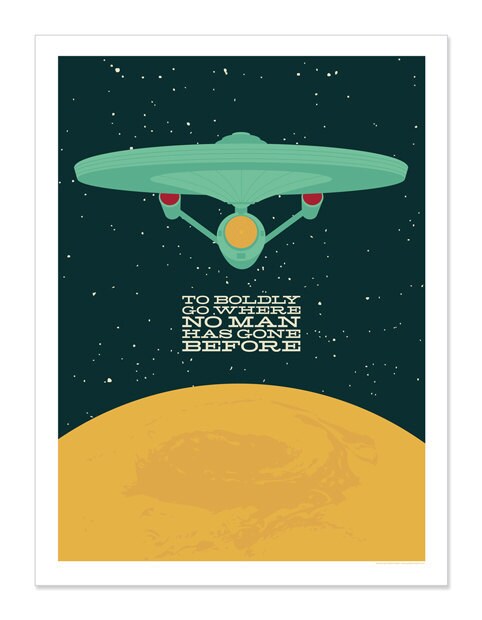 Star Trek-inspired Print (18x24 $20.00)
Pillow
For the first time ever, I'm posting something I already own--this
Star Trek pillow
. I lusted after it and received it as a gift for my last birthday. I love it! It's insanely comfortable, snuggly, and an excellent conversation piece. It's made sold in the shop
YellowBugBoutique
for $35.00.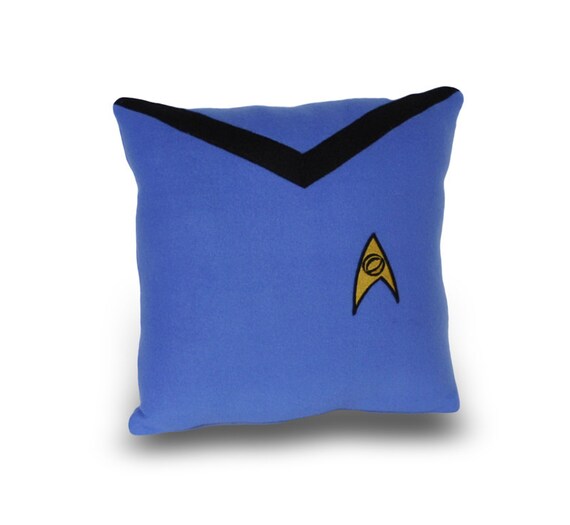 Wine Glasses
Etching glassware is something I've always wanted to try but never quite got around to--which is why I am extremely tempted to buy these
wine glasses
($25.00). They are etched with the four different Star Trek badge insignias--Medical, Command, Science and Engineering. Not only are they excellently geeky, but they would hep you identify your glass when you have guests over! They're sold at the shop
desolationallie
by Alyson Trent. They also come in regular
glasses.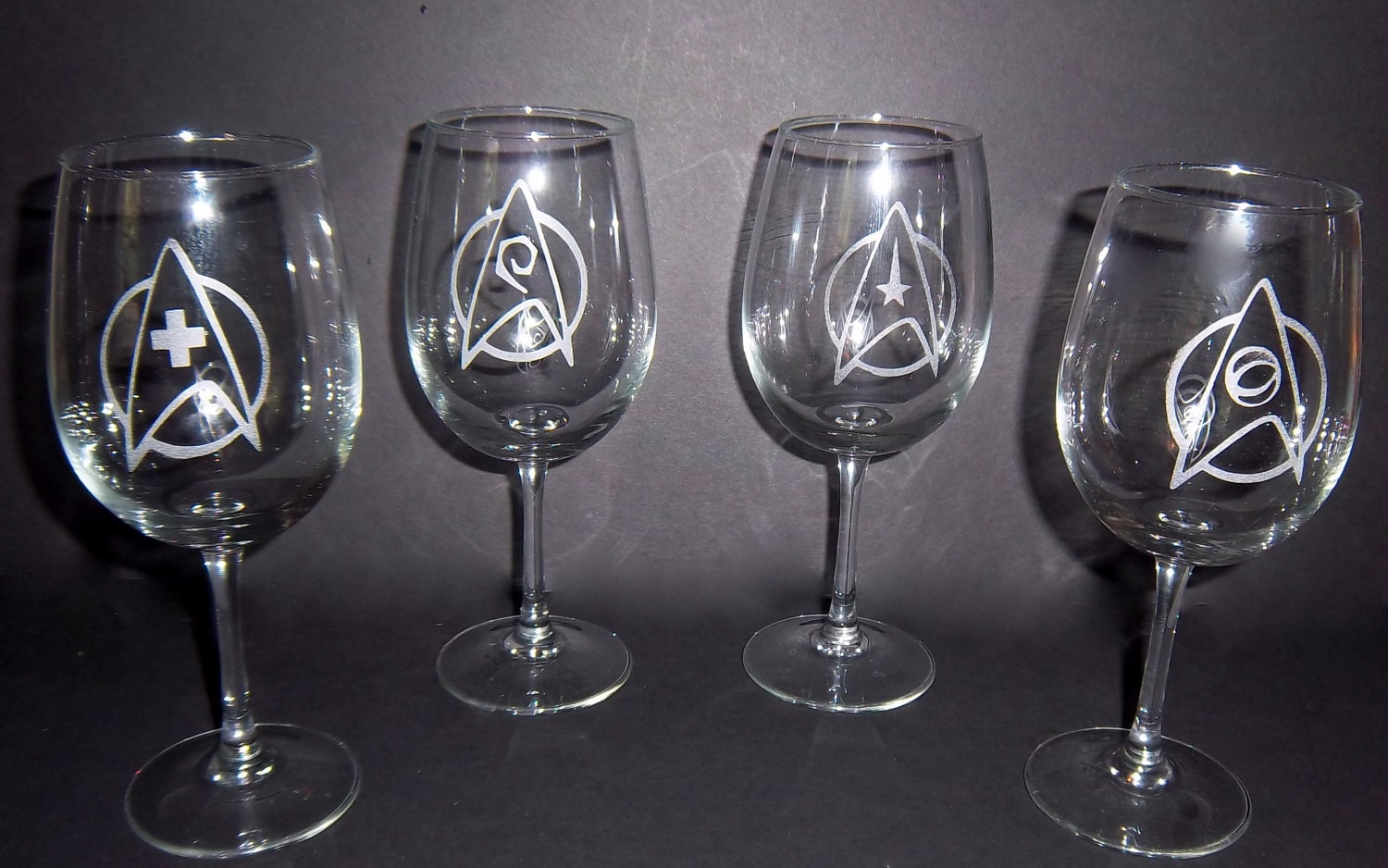 Necklace
I really enjoy this Enterprise
necklace
, made out of laser cut acrylic. You can specify what color you want the charm painted and what type of chain you want it on--which I think is awesome. Even more aweosme is the price--a mere $8.50, which means I could buy
several
of the necklaces from
HoraEffect
, run by Lara Mogensen. In fact, that's what I am going to do with my next paycheck.
That's it for today! I'm working on some crafts of my own that I may post later, along with my first DIY how-to. Tune in later!