I've always considered rayguns to be the official Geekphoria mascot. They're all kinds of geeky--present in the subculture from the days of classic sci-fi to modern-day steampunk. Also, I used them in one of my first DIYs--the
Dry-Erase Calendar
. This same calendar is hanging on the wall next to me. And still on November--at least, until I find a replacement frame that has glass instead of plastic. It's really difficult to get dry erase marker off of cheap plastic after a month.
Also, the fellowship application I'm working on is frustrating me to no end, so I'd really just like to vaporize it. Thus, the choice of the theme today is also cathartic. Fun story: I recently found out that the word "cathartic" can also mean something that acts as a laxative. So think of it in its more common usage as an emotional laxative.
Now that I've been sufficiently awkward, it's time to move onto the goods.
The first is a
print
from the shop
Art of the Page
. I think this particular raygun piece gives off more of a steampunk vibe--it looks like a book page upon which someone drew plans for a raygun. Fun fact: the artist also has several "Gentleman Dalek" prints, which are completely awesome. Check it out, there's tons of other great (Doctor Who) artwork for more-than-reasonable prices.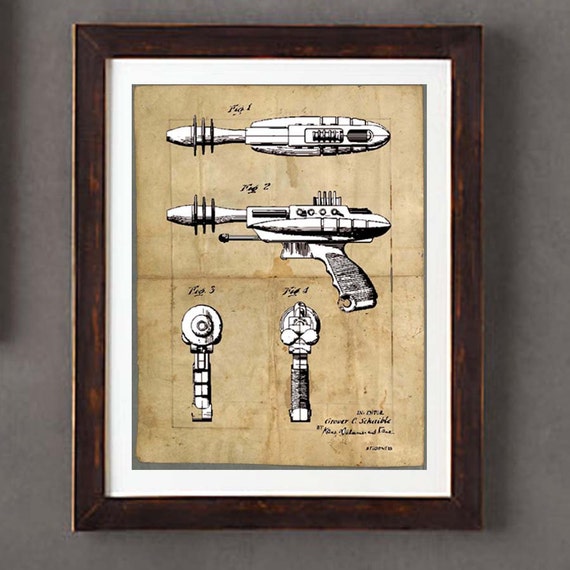 $12.25 USD
I went through a phase a couple of years back where I was constantly buying belt buckles. I got them from Hot Topic, Spencers, and the Internet, and they're all sorts of geekiness. I have a Jack Skellington head, a classic Nintendo Controller, and no fewer than three Batman buckles. This next
belt buckle
makes me want to add to the collection again. Though all the belts that go with the buckles have kind of died. I could always incorporate it into a steampunk cosplay, though. It's sold by the shop
reganflegan
.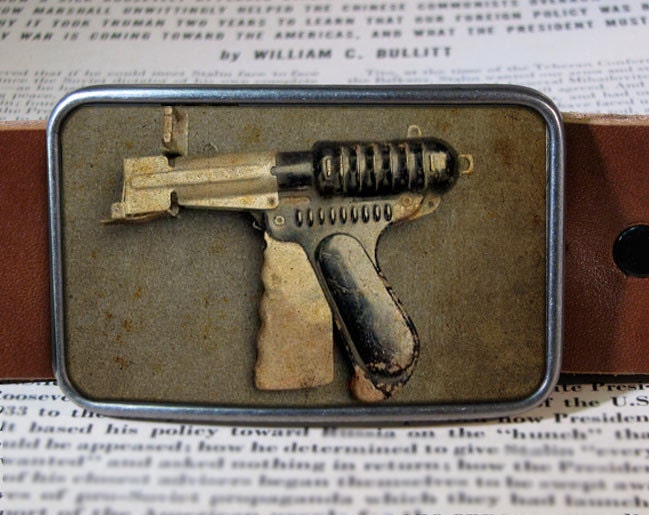 $19.00 USD
These
salt and pepper shakers
are a little pricier than what I normally feature on Etsy Tuesday, but I'm pretty much in love with them. They're simple, classic, and adorable. I would love to have them in my apartment. Maybe someday I will be at the income level where I can spend this much on salt and pepper shakers (I don't even
have
salt and pepper shakers now). They're sold in the shop
PocketSquid
.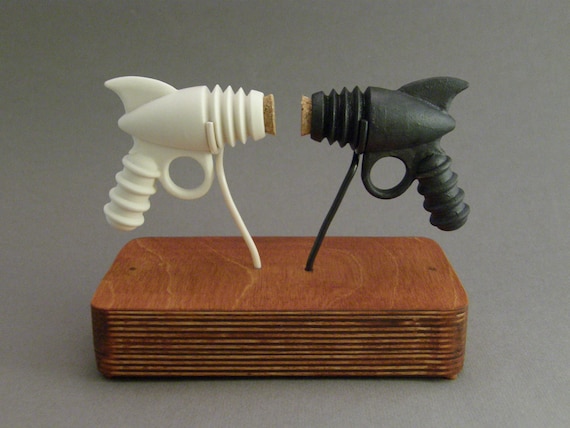 $120.00 USD
This
tote bag
screams classic sci-fi, and I love the rayguns and spaceships. Also, I'm pretty sure that the little robot wants to be my best friend (or would, if it weren't a drawing). The piece is a nice, every-day tote that looks like it would do a good job carrying all of my books. It's sold in the shop
theboldbanana
, a name which I find ridiculously entertaining. They also sell a cute t-shirt featuring a narwhal and a unicorn. Hello, adorable.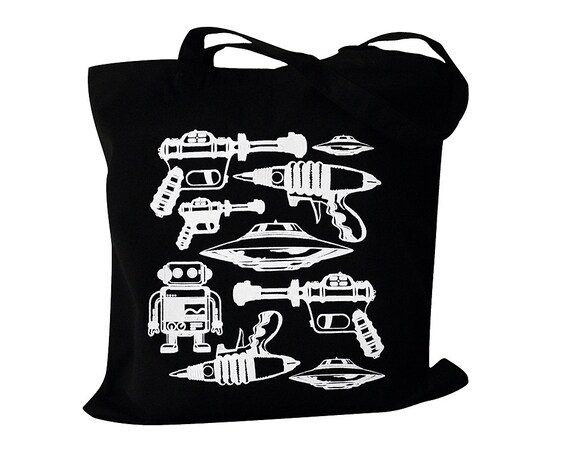 $12.00 USD
After I found this
ring
, I went through
PNWHandmade
's shop (as I usually do) and found three things that I NEEDEDRIGHTAWAY. Here, though, is the original ring (as it is the only one that fits in this theme), but trust me when I say you definitely need to check this shop out.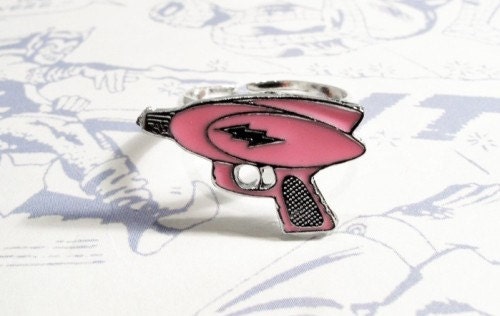 $15.95 USD
The last piece is also jewelry--a cute little golden charm on a leather cord. As usual, I love the small, understated pieces. The
LostApostle
store is also
definitely
worth a browse (there's an adorable octopus necklace that reminds me of the little squid from
Finding Nemo
).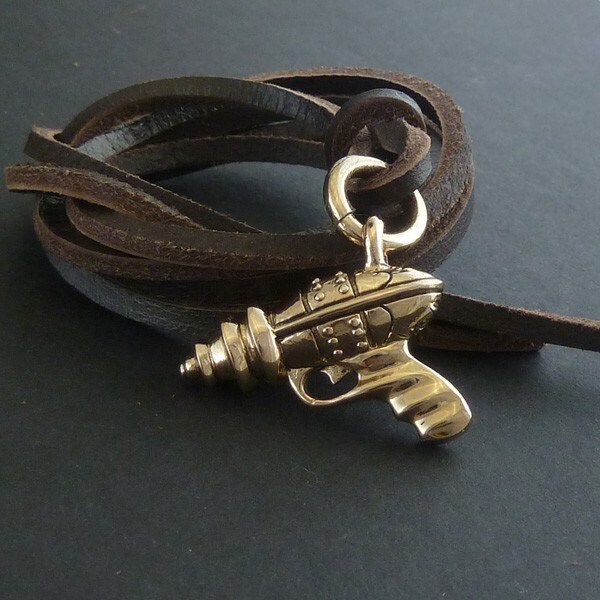 $38.00 USD
I am currently working on a DIY, getting some products into the Geekphoria Etsy store and, of course, the Ghostbusters edition of Gamer Drama. The boyfriend will be off visiting friends this weekend, so I'm hoping that means that I will be very productive (though I also have to write a paper. Bah.).